Discover your authentic self and live your true, joyous life.
Holistic health and wellness is when you experience health and harmony in body,mind and spirit. Holistic and Spiritual awareness can help you live a wholesome life of peace, abundance, happiness, physical, mental, emotional and spiritual health. Each one of us is unique with unlimited potential, living lives filled with unique life experiences aligned with our unique life purpose. Holistic wellbeing is truly within reach for anyone and everyone. In fact, it can be your natural state. Learn to embrace your life with awareness and humour.
Unlock your hidden potential and access your birthright of a truly abundant, healthy, joyous, fulfilled life. Our professional, certified courses and services offer knowledge, training, inspiration and support to all who want to heal themselves or others, to anyone who is on the wonderful journey, the adventure of self-discovery and fulfillment.
Awaken your inherent healing abilities. Awaken your reiki healing power through our professional, certified Reiki courses and other Holistic courses.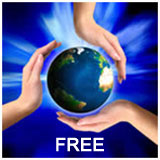 Mission Statement
Our mission is to promote awareness of holistic health and wellbeing and make reiki and other holistic therapies available and affordable to everyone worldwide.
To provide quality, professional, affordable courses and training to all who seek to raise their self-awareness, knowledge and to empower and enrich themselves.
We are dedicated to provide inspiration, education, on-going support to all who seek to awaken their inner potential, their higher nature and empower themselves to live a life of wholeness, abundance, self awareness, self growth, health, joy and peace.