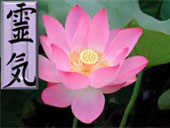 This level Deepens your connection to reiki and strengthens your healing further.
Who can do this: Anyone who has completed Reiki 1 ( Please send scanned copy of Reiki 1 certificate or details of your Reiki 1 attunement)
You will learn:
Sacred Reiki symbols and their usage,
Distance Reiki healing.
Different ways to give healings over distance & time to past,present and future.
Healing relationships, Emotional healing
Giving reiki to a Group in person or far away.
Protection & clearing with reiki
Meditation, goal manifestation
Review of Reiki 1
Also available as e-course
You will receive :
Full e-mail support.
Manual for Reiki 1 (for review)
Manual for Reiki 2, clear to understand and well-illustrated.
Course work, assignments, case studies. Final exam
Personalised Distance attunement
Full support
Authentic Lineage
Beautiful, personalized, Certificate of completion.
Tuition Fees : US $ 40/-, Rs.2000/-