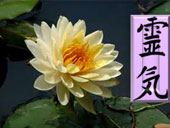 This in-depth course covers all that you need to know to successfully practice  reiki, give reiki to yourself and others,  send distance healings, pass attunements and share reiki with the world.
Who can do this: Reiki 2 completed ( please send copy of reiki 2 certificate or details about your Reiki 2 attunement)
You will learn:
Reiki Master Symbol (Usui and Tibetan)
What is a Reiki Master, Ethics, Qualities
Advance Meditation
About human energy field and subtle bodies
Giving reiki through eyes and breath
Crystals with reiki
Reiki Crystal Grid for continuos reiki
Review of Reiki 1 and 2
Goal manifestation, reiki blanket
Ethics, Qualities , Role of Reiki master teacher
Grounding symbol
Lineage
How to perform In-person attunement for each level
How to perform a Distance/Remote attunement
Healing attunement how to  conduct a reiki class
Also available as e-course
You will receive :
Full e-mail support.
Manuals for Reiki 1 and Reiki 2 ( for review)
Course work, assignments, case studies Final exam.
Personalised Distance attunement
Full support
Authentic lineage
Beautiful, personalized, Certificate of completion as Reiki Master
Reiki course Manuals
Includes All Attunements for each level, All Manuals, course work, case studies, full Support and Final exam
Beautiful, personalised, Certificate of completion as Reiki Master, signed, with our Academy's gold seal, suitable for framing
Tthis certificate is the highest level of achievement for becoming an Usui Reiki Master, entitling you to practise and teach reiki to others.
Tuition Fees : US $ 100/-, Rs. 5,000/-