Certified Numerology practitioner Course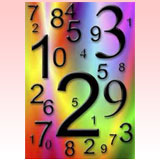 Numerology  is the study of how numbers affect human life. Numerology is based on the premise that there is an underlying order in the universe. Be it the seasons or cycles of night and day   there is a numerical intelligence that can be seen in our daily life. This numerology course covers this fascinating   subject in an easy-to understand manner.  Discover the meanings behind your name and  the numbers in your life . Gain powerful insights and awareness . Learn to prepare numerological readings for yourself and others.
You will learn about :
Life path , Destiny number, ruling number,
Discovering your soul urge, talents, opportunities, obstacles, career options
Life Cycles, pinnacles, challenges, hidden strengths, karmic lessons… and more
Conducting numerological readings
You will receive :
Numerology manual, Final exam
Complete support
Certificate on completion.